MRC#15 @MSU : Mahasarakham University is a public institution of higher education that is able to respond to all fields of academic needs for the local people of the Northeast. And nationally continuously.
With vision to focus on Produce graduates according to the goals To produce quality research. Can be put into action Provide academic services to society And develop the organization to have good management.
This vision and mission pushes Mahasarakham University It has been a long-standing accumulation of knowledge in all areas.
Therefore, in order to publicize and create a platform and opportunity to showcase your work And disseminate research results as well as pushing forward the quality development of Mahasarakham University for academic purposes in accordance with the vision And the mission continues to increase the capabilities and potential of professors, researchers and graduate students in all fields. As well as publicizing the university to outsiders, the Division of Research and Academic Service Promotion.
Mahasarakham University has organized a project Academic conference Mahasarakham University Research, 15th "51 years Mahasarakham University Wise people should live for the public "(51 years Mahasarakham University: Public Devotion is a Virtue of the Learned) between 5-6 September 2019 at Taksila Hotel. Mahasarakham Province.
The main objective is to provide a forum for presenting research results and innovations for professors, researchers, graduate students. And the general public This will create an academic atmosphere It promotes and supports faculty members, staff, students and administrators to realize the importance of education and research in achieving the philosophy, mission and goals of Mahasarakham University.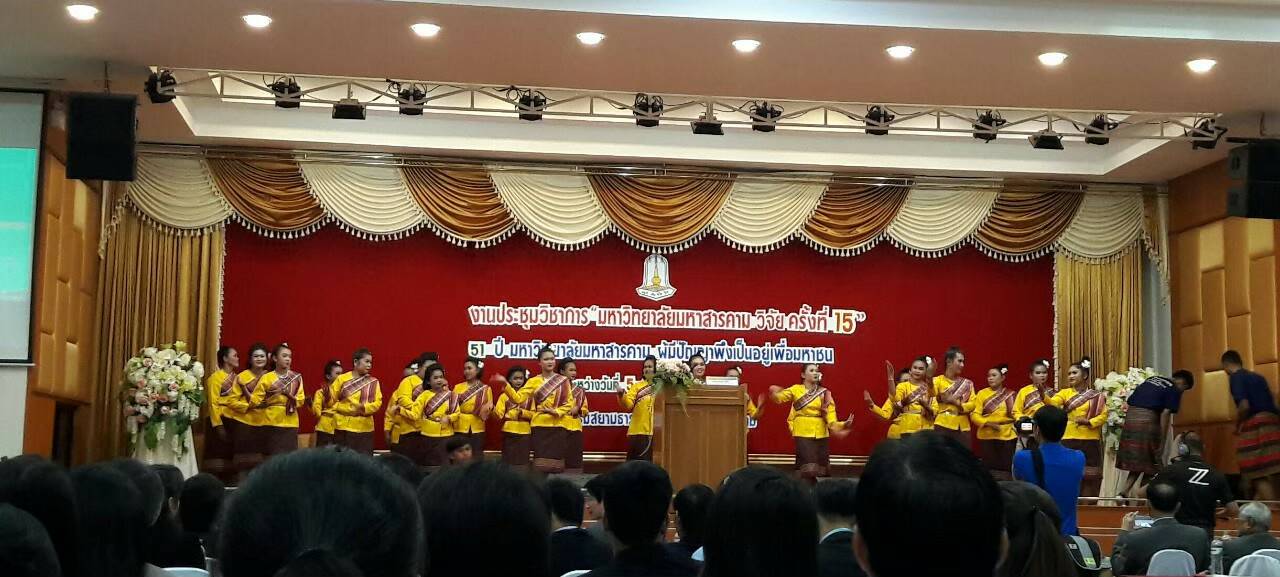 The COAX team had the opportunity to participate in this event as well as a sponsor for the first time.