The 37th International Conference of the Microscopy Society of Thailand (MST37) is organized by the Microscopy Society of Thailand, a not-for-profit organization devoted to promoting the study and practice of microscopy and micro-analysis techniques in areas including biological sciences, medicine, kinesiology and materials science.

The objective of the event is to promote scholars, researchers and experts in Thailand in the use of microscopy and micro-analysis in all fields. The main activities of MST are annual meetings, workshops and publishing of journals, annual meeting processes, newsletters and coordination of activities with organizations outside of Thailand with similar objectives.

In addition, MST is a forum for meeting, exchange and submission of various types of works to compete for awards and certificates which is held annually by a committee and host from the Microscopy Association of Thailand. In the past year MST37 was held at the Kantary Hotel Nakhon Ratchasima Province with the Synchrotron Light Research Institute(Public Organization)to host the event.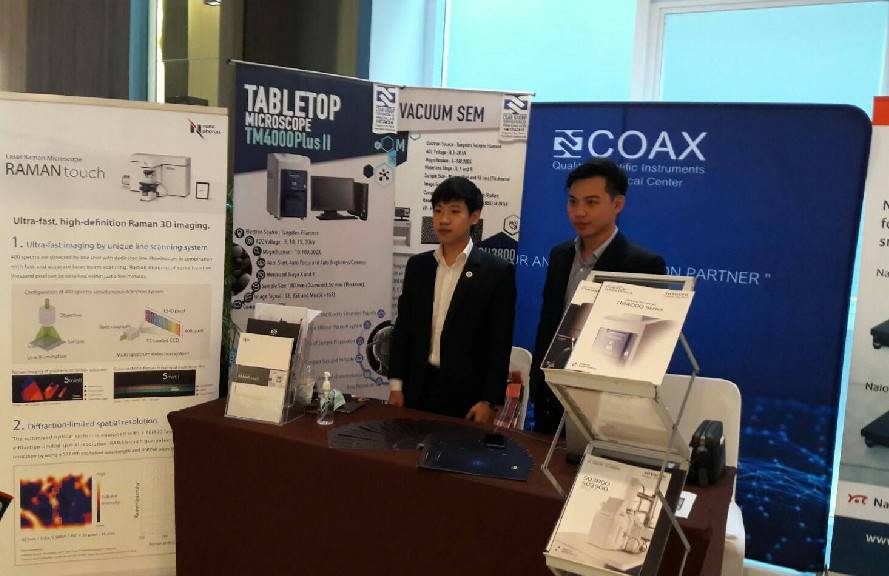 COAX, which is a member of the association and participates on a regular basis every year, is also a meeting with existing customers who already have demand for the company's electron microscopes and prospective customers who want to use it in the future.
The event was held for 4 days, divided into a 3-day product competition, booth/Exhibition and an event organized by the association for one day, Such as tourism, provincial landmarks or other activities, etc.